The City Bus of the Future-Today!
Powerful and Energy Efficient.
The Foton Electric City Bus ensures your bus fleet is ready for the Energy transition. Capable of achieving full charge within 90 mins via our 240kw dual gun DC charger, our EV Bus is perfect for intracity service. A cleaner transport solution coupled with proven reliability and performance, backed by comprehensive After Sales Service & Support.
Model Details
Model

BJ6123EVCA

Length/Width/Height (mm)

12,490 x 2,500 x 3,350

Curb weight (Kg)

12,700

Max. gross weight (kg)

18,000

Vehicle Warranty
5 years or 400,000km

Electric Motor Warranty
5 years or 400,000km

Power Battery Warranty
8 years or 640,000km
40,000+
100% Electric & Hydrogen Powered Zero-Emission Buses
SOLD
Around The World
12.5m Electric City Bus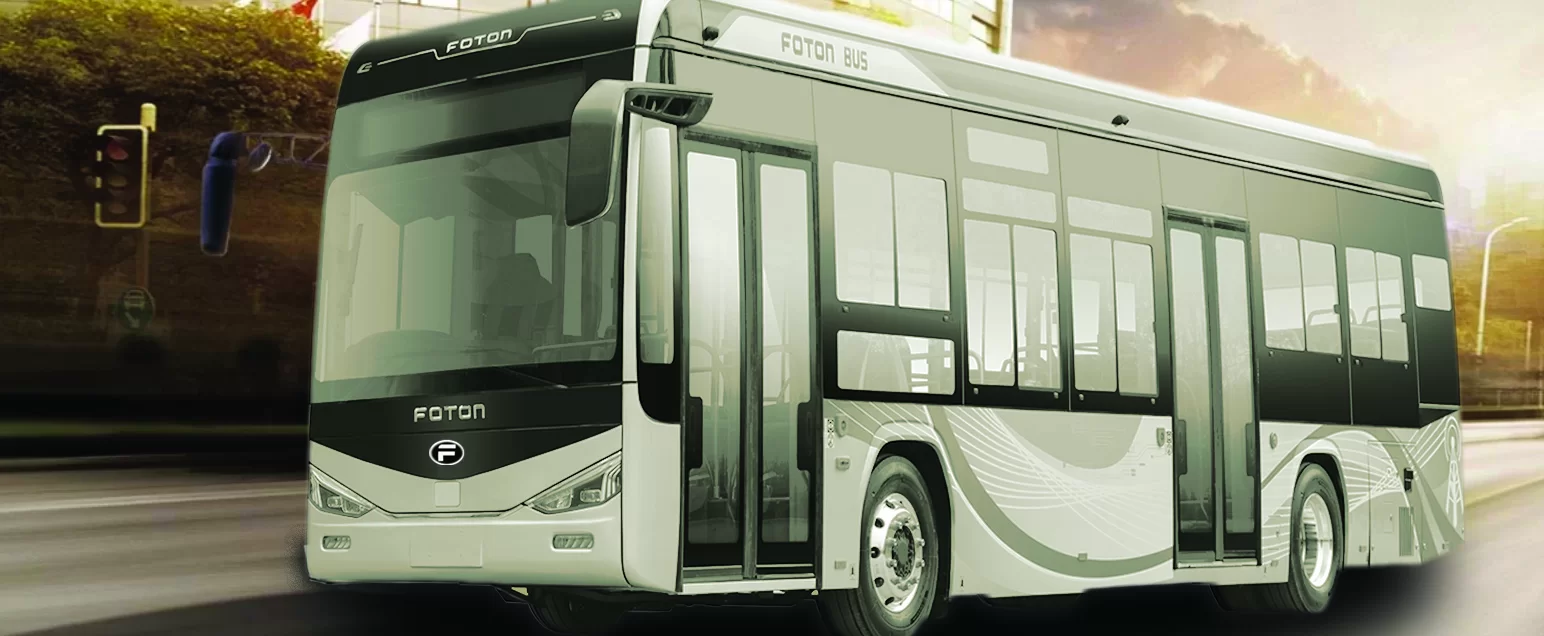 Foton Mobility Distribution
Foton Mobility Distribution is an Australian owned distributor of new energy heavy vehicles. Foton Mobility Distribution sources the best overseas technology to lead the zero emissions transport revolution in Australia.
Foton Mobility Distribution
Change your Fuel. Change the World.